Project events
Please click on the calendar for the previous and future events!
The closing conference of the IC4HEDS project is to be held in Čakovec, Croatia on 17 March 2022. After 20 months of close cooperation on the development of joint and complementary courses focusing on digitalisation and business, the partners of the project will present the results and the achievemnts of the project.
Read more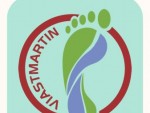 The opening ceremony of a newly built campsite in Ludbreg, Croatia, was held on 24 March 2022. The campsite is part of the investments planned within the Via Saint Martin project, implemented by the Town of Ludbreg and The Municipality of Zalaszentmárton and aiming at establishing a cross-border thematic pilgrims' route between the two communities.
Read more