Project events
Please click on the calendar for the previous and future events!
The closing event of the CHP project (Culture, heritage and profession – Establishing the professional replenishment of heritage preservation through cultural events) will take place on 27 January 2022 in Pécs, Hungary.
Read more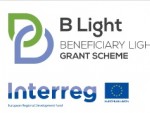 The project presentation of "Development of a universal high-pressure permeameter fitting to the Smartlab concept" will be held on January 28, 2022 from 10 a.m. to 3 p.m. at Pécs Trade Centre, Zsolnay Hall.
Read more