SECOND CALL FOR PROPOSALS LAUNCHED
The Second Call for Proposals (CfP) of the Interreg V-A Hungary-Croatia Co-operation Programme 2014-2020 has been launched today (31.1.2019.) by the Ministry of Foreign Affairs and Trade, Deputy State Secretariat for Regional and Cross-Border Economic Cooperation, acting as the Managing Authority (MA) of the Programme and the Ministry of Regional Development and EU Funds of the Republic of Croatia acting as the National Authority (NA) in the Programme.
Submission deadline is: 3 May 2019, 15.00 CET, as logged by the IMIS system. Submission attempts after this deadline will be marked by the IMIS 2014-2020 Application Module as late submissions, and these applications will be rejected during the simplified formal and eligibility assessment.
The Application Module of IMIS 2014-202 can be accessed using the following link:

https://imis2014-2020.eu/imis-web/public#!foAppHrLogin

IMIS SUBMISSION TUTORIAL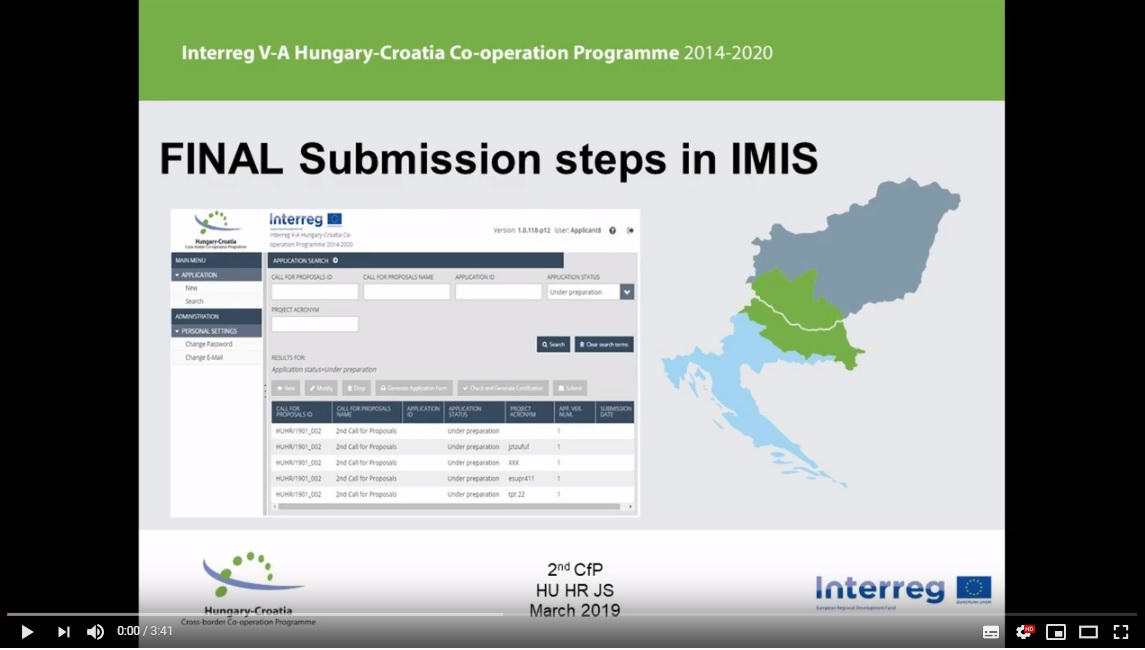 Details of the Second Call for Proposals (CfP) of the Interreg V-A Hungary-Croatia Co-operation Programme 2014-2020 with the application package for download you can find here:
Second Call for Proposals